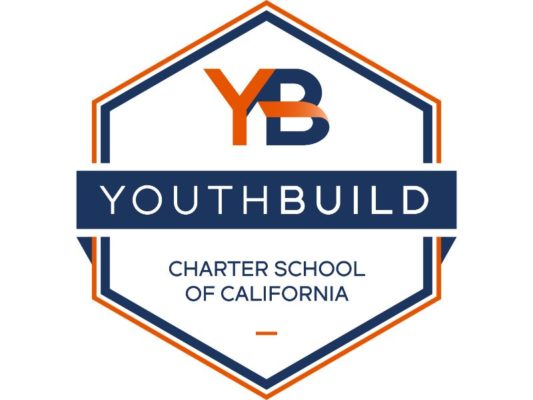 SCHOOL HEADQUARTERS
155 W. Washington Blvd., Ste. 944
Los Angeles, CA 90015
Office: 213.741.2600
www.youthbuildcharter.org
OFFICIAL CORRESPONDENCE
2202 S. Figueroa St., #728
Los Angeles, CA 90007
December 2, 2020
To: YCSC Students, YCSC Staff, YouthBuild Programs, Staff and Community Partners From: YouthBuild Charter School of California (YCSC) Leadership
Re: YCSC to Continue with Distance Learning in Trimester 2 of 2020/21
Students, Staff, and Community Partners,
After a complete review of the ongoing global concerns of both the spread of COVID-19 and of the extensive survey input from all stakeholders, the YCSC Board of Directors has decided to continue with Distance Learning during Trimester 2 of the 20/21 school year.
We are pleased to report that, thus far, YCSC and its program partners have successfully limited the spread of COVID-19 at our school/program sites by providing distance learning during Trimester 1. Given this, the YCSC Board has determined that it is in the best interest of our students, staff, and partners to continue with distance learning for all classes and school activities for all of Trimester 2.
YCSC Leadership and The YCSC Board of Directors will continue to monitor the ongoing situation with respect to Covid-19, follow the advice and guidance of all government officials, and continue to regularly request all stakeholder input to assess the plans for Trimester 3.
YCSC will provide all students, staff and community partners with an update during Trimester 2 as to the plans for Trimester 3. In the meantime, all stakeholders are invited to visit www.youthbuildcharter.org to review any and all Covid-19 updates for YCSC, including information related to the CARES ACT, YCSC's Learning Continuity Plan, and YCSC's Budget Overview for Parents.
Please contact your site staff with any questions, but also feel free to contact Superintendent Dr. Rudy Cuevas at rcuevas@youthbuildcharter.org regarding this announcement.
We will get through this challenge together and look forward to continuing to serve you to the best of our ability.
Thank you,
YCSC Leadership
---
2 de diciembre de 2020
Para: Estudiantes y personal de la Escuela YouthBuild Charter de California (YCSC), los programas YouthBuild y socios comunitarios
De parte de: El liderazgo de la Escuela YouthBuild Charter de California (YCSC)
Con respecto a: Continuando con el aprendizaje a distancia en el segundo trimestre de 2020/21
Estudiantes, personal y socios comunitarios,
Después de una revisión completa de las preocupaciones globales en curso tanto de la propagación de COVID-19 como de la amplia contribución de la encuesta de todas las partes interesadas, la Junta Directiva de YCSC ha decidido continuar con el aprendizaje a distancia durante el segundo trimestre del año escolar 20/21.
Nos complace informar que, hasta ahora, YCSC y sus socios del programa han limitado con éxito la propagación de COVID-19 en nuestras escuelas / programas al proporcionar educación a distancia durante el primer trimestre. Dado esto, la Junta de YCSC ha determinado que es lo mejor para nuestros estudiantes, personal y socios continuar con el aprendizaje a distancia para todas las clases y actividades escolares durante todo el segundo trimestre.
El Liderazgo de YCSC y la Junta Directiva de YCSC continuarán monitoreando la situación actual con respecto a Covid-19, seguirán los consejos y la guía de todos los funcionarios del gobierno y continuarán solicitando regularmente todas las opiniones de las partes interesadas para evaluar los planes para el tercer trimestre.
YCSC proporcionará a todos los estudiantes, personal y socios de la comunidad una actualización durante el Trimestre 2 sobre los planes para el Trimestre 3. Mientras tanto, se invita a todas las partes interesadas a visitar www.youthbuildcharter.org para revisar todas y cada una de las actualizaciones de Covid-19 para YCSC, incluida la información relacionada con CARES Act, el Plan de Continuidad del Aprendizaje de YCSC y el Resumen del Presupuesto para Padres de YCSC.
Si tiene alguna pregunta, comuníquese con el personal de su sitio, pero también no dude en comunicarse con el Superintendente Dr. Rudy Cuevas en rcuevas@youthbuildcharter.org con respecto a este anuncio.
Superaremos este desafío juntos y esperamos continuar sirviéndole lo mejor que podamos.
Gracias,
El liderazgo de la Escuela YouthBuild Charter de California (YCSC)