Young people, 16-29 years old, in and around Compton are often characterized by their struggles with unemployment, poverty, and crime, rather than by their potential. We work to break the cycles of inequity and empower the marginalized voices of the communities we serve.
Young people in my district face many educational and income gaps, and programs like EntreNous help bridge those gaps by putting an emphasis on leadership development and by providing rigorous educational and occupational opportunities. Successful implementation of multiple Federal Grants has produced positive outcomes for participants and has become an essential asset in empowering our community.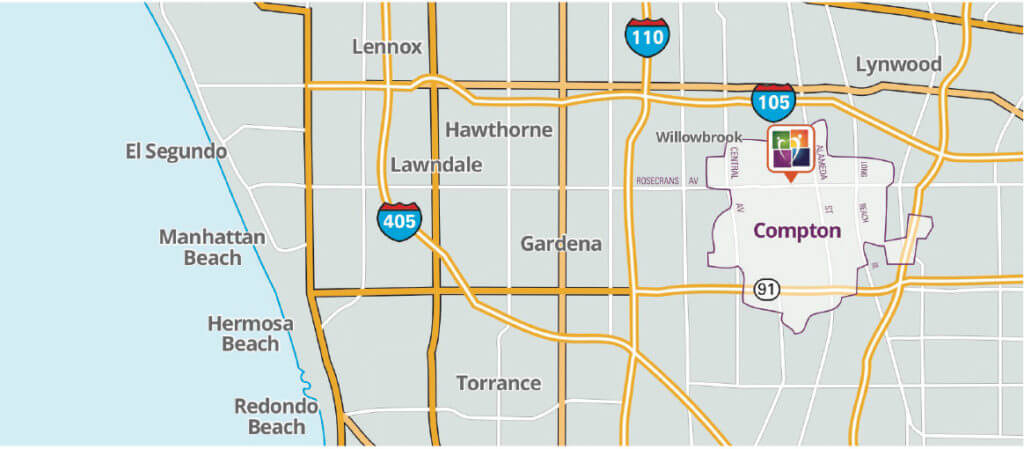 Compton
Violent crime rate is higher than 92% of California cities
72% of residents are low-income
40%+ high school dropout rate
22% of residents live in poverty
City-Data. (2021). Compton, California. April 14, 2021; City of Compton. (2020, April 08). FY 2020-2024 Consolidated Plan and Annual Action Plan FY 2020-2021. January 10, 2021.
750+ Young People Served Since 2021
Member data from programs operated by EntreNous, 11/10/2020

62% men (465) | 38% women (285)

76% Hispanic/Latino (570) | 22% African American (165) | 2% Other (15)

95% enter without a high school diploma (712)

98% low-income (735)

29% court-involved (217)

32% pregnant or parenting (240)

75% families received or are receiving public assistance (562+)