Kaiser Permanente Partners with Compton YouthBuild
This past winter, Kaiser Permanente South Bay partnered with Compton YouthBuild to provide customer service training for 41 young adults in construction and hospitality job preparation programs. The partnership is part of Kaiser Permanente's commitment to improve the health of local communities through investments in economic development.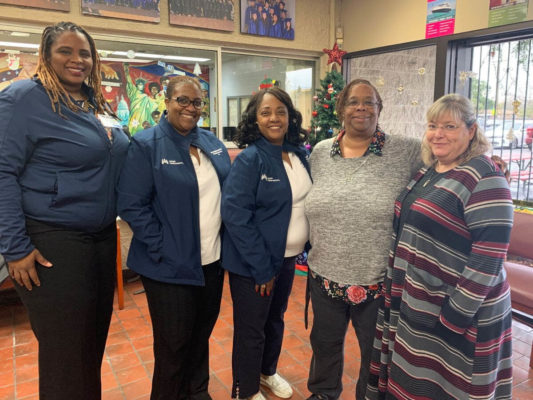 "These days, customer service is not always good," said Kim Hughes, chief programs officer for ComptonYouth Build. "We are so appreciative that Kaiser Permanente values community partners and has committed to excellence in customer service. The students in our construction training and high school diploma program have been so fortunate to participate in the training and continue to talk about it as dynamic, entertaining and purposeful."
Dr. Juanita Murphy, director of reception services and equity, inclusion and diversity provided two half-day customer service trainings based on the AIDET (Acknowledge, Introduce, Duration, Explanation, and Thank You) and A-HEART (Apologize, Hear, Empathize, Ask, Resolve, and Thank) service recovery models. The two models are used by Kaiser Permanente employees as they interface with patients every day.
In addition to educating the young adults, these training and mentorship opportunities provide Kaiser Permanente staff with the ability to build their own skills. "It is my joy and not my job to impart new information onto our younger generation," said Dr. Murphy. "They are our future and contributing our experience is essential to their success. Each one of these students can and needs to win!"
---
Founded in 2014, Compton YouthBuild is sponsored and operated by EntreNous Youth Empowerment Services, Inc. to provide rigorous educational and occupational opportunities for youth. For more information about their work, visit www.entrenousyouth.org.