What is Día De Los Muertos?
In Aztec/Nahua culture, it is believed when someone dies, they travel miles and miles to Chicunamictlán or the land of the dead. This long travel is made easier, by the living family, through the gifting of food, water, and resources. Hence, why you see these similar offerings such as food, candles, cempasuchiles (Mexican marigolds), and photos today, on altars for the dead or in cemeteries. This celebration is a way for families to connect with and commemorate their deceased loved ones. Remember, even if you are not from Mexican, Aztec, or indigenous descent, you are still able to celebrate this holiday!
At Compton YouthBuild, our young people have been inspired by all the festivities that come with Día De Los Muertos, so much so, members and staff participated in Día de los Muertos activities and crafts. Below, you will find four ways that you can celebrate Día De Los Muertos with your young people. Members engaging in these activities should be instructed on the history behind Día De los Muertos and on the meaning behind each item. Hopefully you will be inspired to use these activities/crafts in your program the next time Día De Los Muertos rolls around!
Here are 4 ways to Celebrate Día De Los Muertos:
1. Set up an Altar
Don't know where to start? Start with setting up an altar or ofrenda. In Spanish, ofrenda means an "offering" or gift. On this day, the purpose of an ofrenda is to present one's ancestors with personal belongings and treats that were special to them.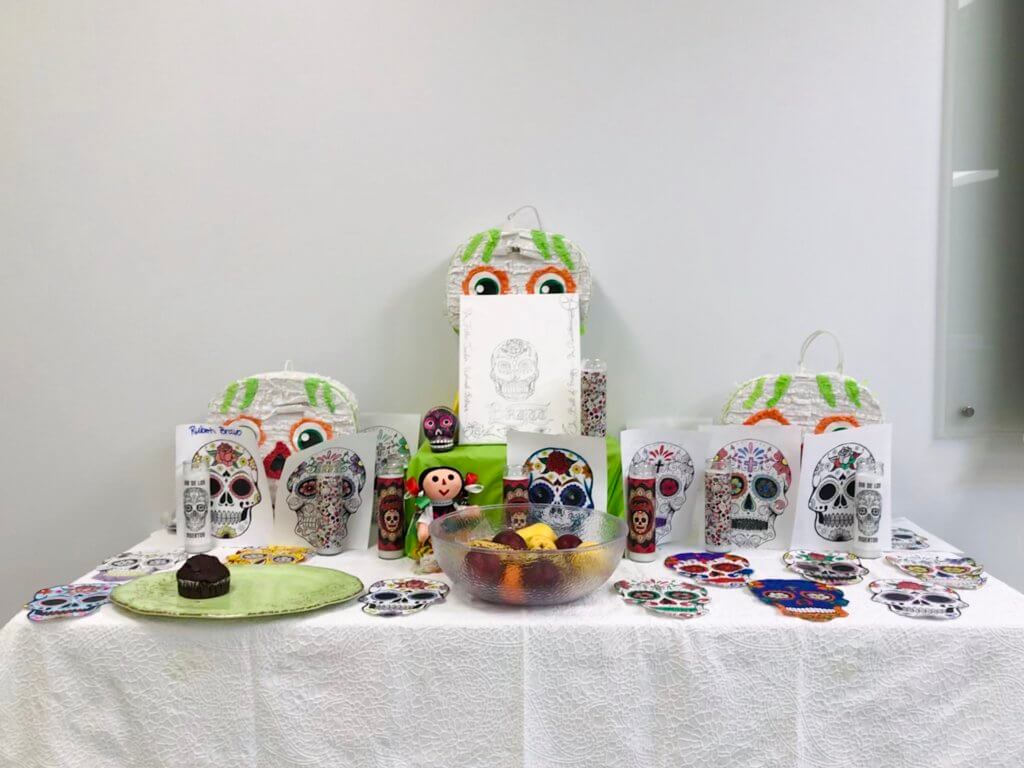 2. Bake pan de muerto
Feeling hungry? Bake some pan de muerto (bread of the dead). Pan de muerto is a type of pan dulce or sweet bread that mimics the shape of a skull. Its orange fragrance stirs up sweet memories of relatives who have passed. The ball on top of the bread signifies the skull of the person who has passed and the lines that cross the ball signify this person's bones and tears. Some breads are topped off with sesame seeds; others are topped off with sugar. The topping depends on which part of Mexico the bread is being made. Get the recipe here.
Tip: Be careful when eating this yummy treat, do not forget to save some for your ofrenda!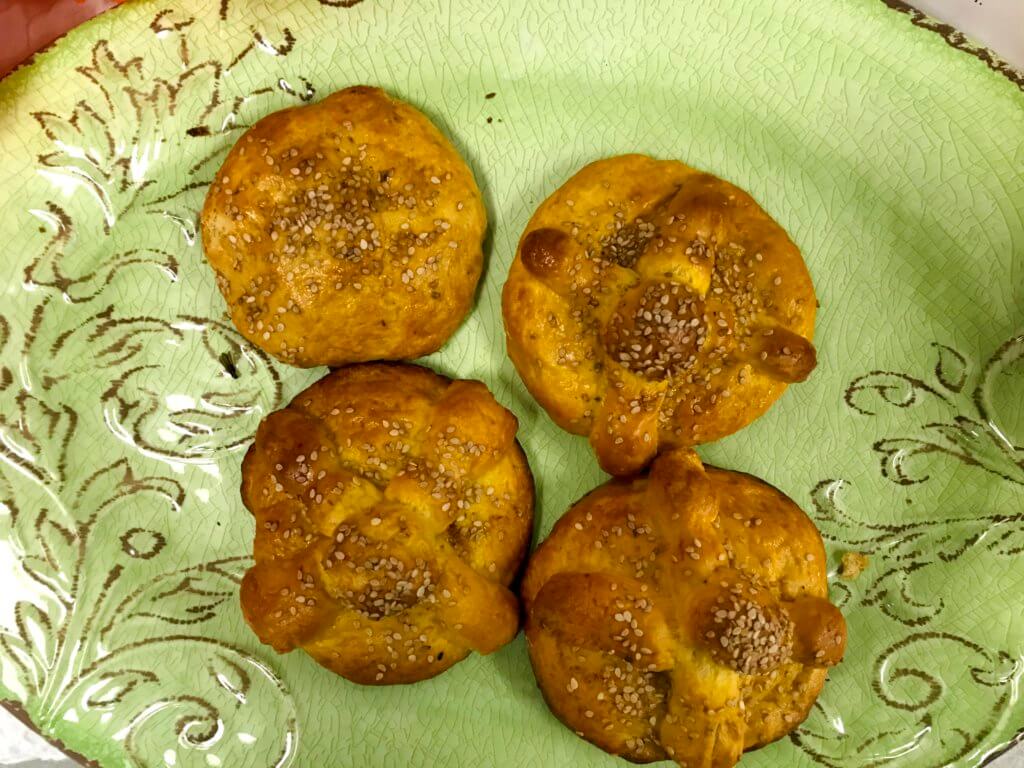 3. Create Mexican Marigolds out of tissue paper
Want to get crafty? Make Mexican Marigolds or cempasuchiles out of tissue paper! Cempasúchils, the aztec name for the marigold, are believed to attract the dead with their bright color and acidic smell. Click here to watch a 7-minute bilingual video on how to make this flower out of tissue paper.
4. Make sugar skull cutouts
Need to decorate your space? Have your youth get artistic with sugar skull cutouts. Sugar skulls, or calaveras, represent the deceased whose lives are being celebrated. Just like the day of the dead, sugar skulls should be colorful and lively. Have sugar skull paper templates ready to be cut out and colored in. Turn these cutouts into garlands or place them individually around your ofrenda. Click here for in-depth instructions and materials needed.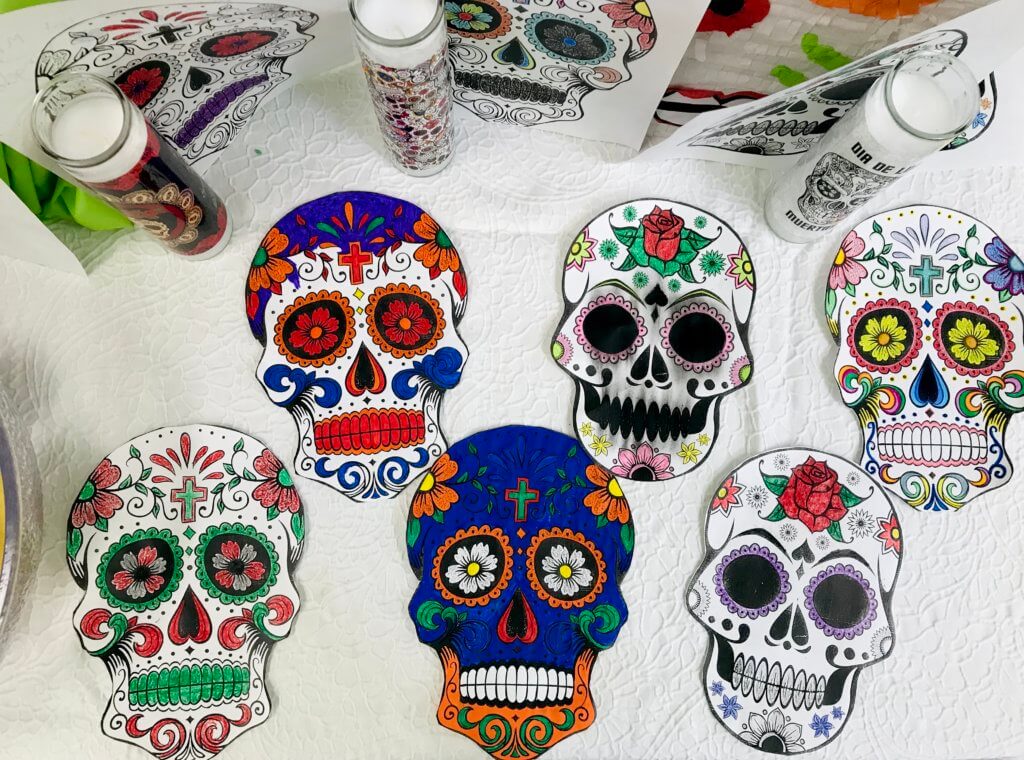 References
https://www.history.com/topics/halloween/day-of-the-dead-
https://www.usatoday.com/story/life/2021/10/29/what-day-dead-when-holiday-catholic-roots/6192566001/
https://www.smithsonianmag.com/travel/meaning-behind-six-objects-dia-de-los-muertos-altars-180973442/
Not following us on social media yet? Check us out below!