Occupational Training
YouthBuild members may choose between two occupational tracks, Building/Construction Trades and Culinary/Hospitality. Each track includes courses towards the high school diploma program (if needed), as well as workshops, specialized training, certifications and exclusive opportunities from our partners. Paid training may be available as part of a Department of Labor YouthBuild grant.
---
Construction
This program allows participants to develop basic construction skills with practical hands on experience building affordable housing while completing industry recognized certificates.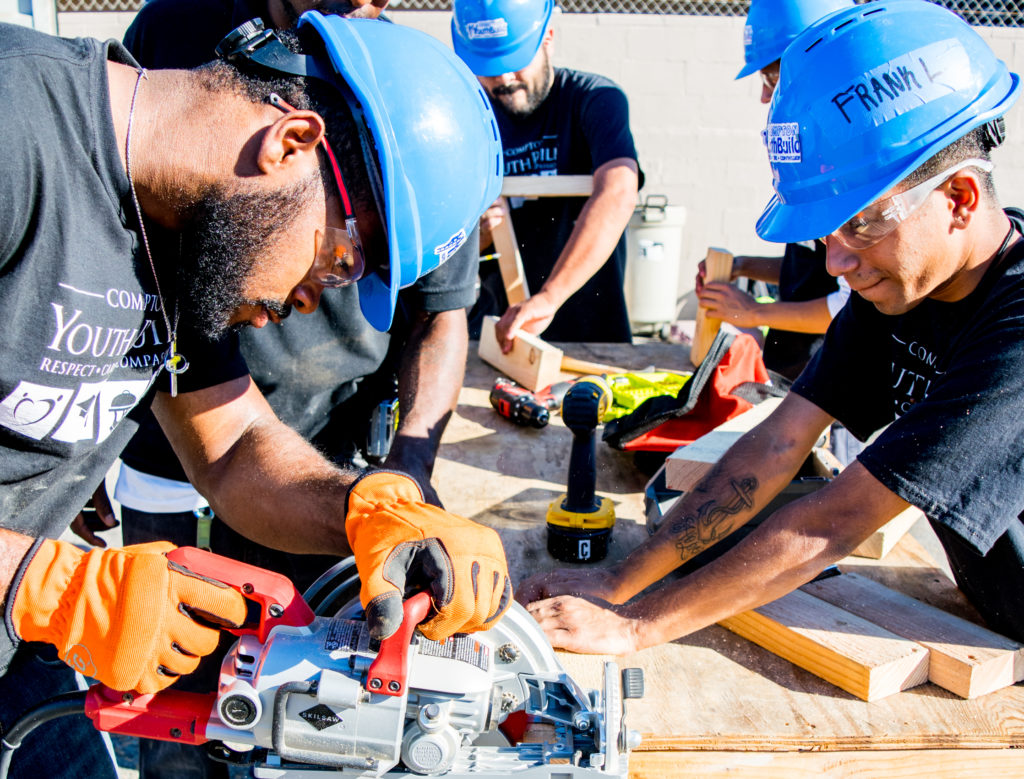 Hospitality & Culinary Arts
Our Hospitality and Culinary Arts program is designed to give students the fundamentals in food safety, nutrition, proper food handling and food preparation all while earning an industry recognized credential. While in the program students will also assist with event planning and execution. At the end of the program the students will take the food handlers exam where after passing they will be certified to work in a food service facility.
The student will also be exposed to various hospitality and foodservice venues through field trips and catering. This program is geared for students 17+ years old and will prepare them to work in the Hospitality Industry.
*This program is only offered at our Compton YouthBuild location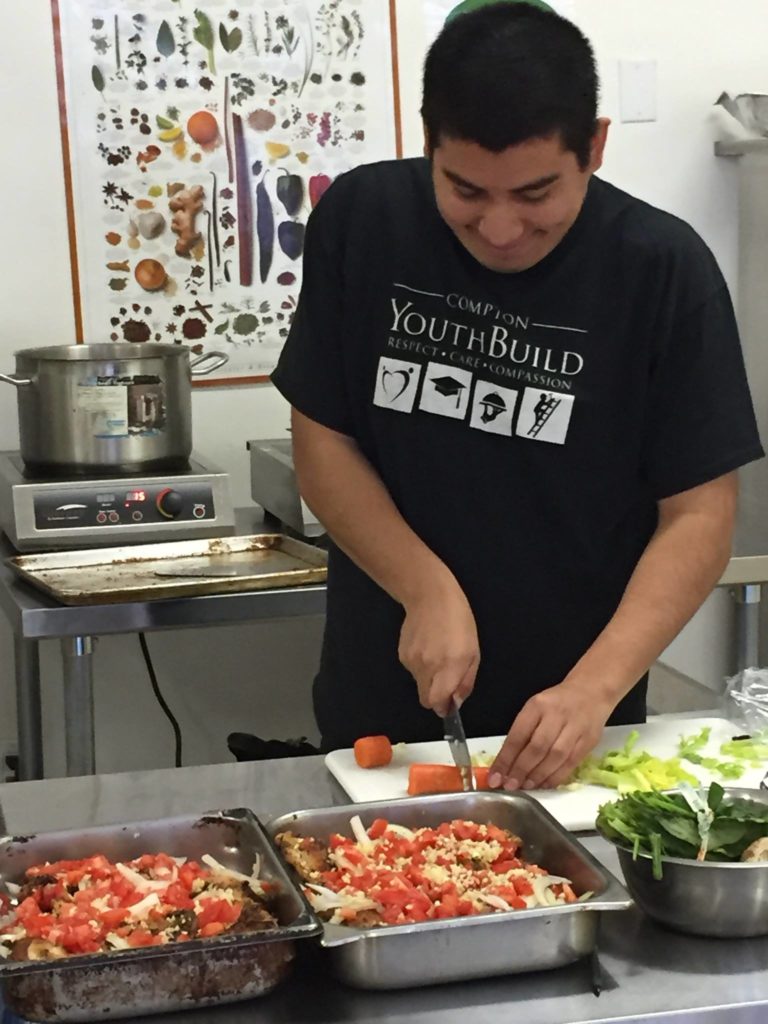 Student Testimonials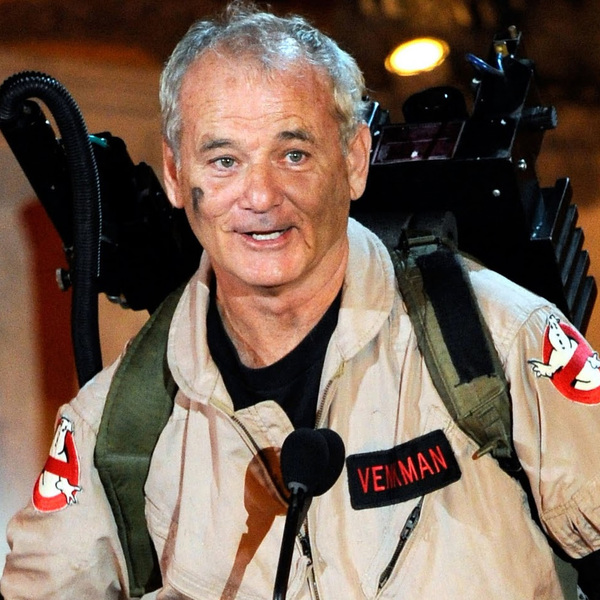 "Compton YouthBuild has helped me build a better life for me and my girls. Even after graduating. If I hadn't come to you guys for help, I don't know where I would be right now. I'm glad I came to talk to you guys, Mr. Rodriguez, and Mrs. Silva because I was lost and didn't know what was going to happen. Now I've got myself a job at the airport, and I'm working for my girls."

— Joey Toro, Construction Program, Grad of 2016