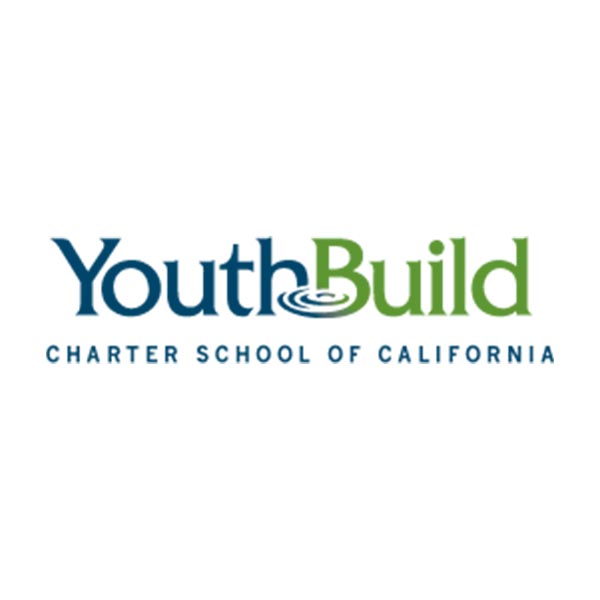 YouthBuild
Charter School Of California
YouthBuild Charter School of California (YCSC) holds a unique place in the landscape of California's public charter schools. As a competency-based dropout recovery school, it seeks to provide a high school education that leads to a diploma for a distinct group of students. YCSC students, who are all between the ages of 16 to 24 years old, come from low-income families and underserved communities, and have previously left or been pushed out of the traditional school system without a diploma. They enroll at YouthBuild programs over-aged, under-credited, or both, in order to receive vocational training, counseling, leadership development and an education.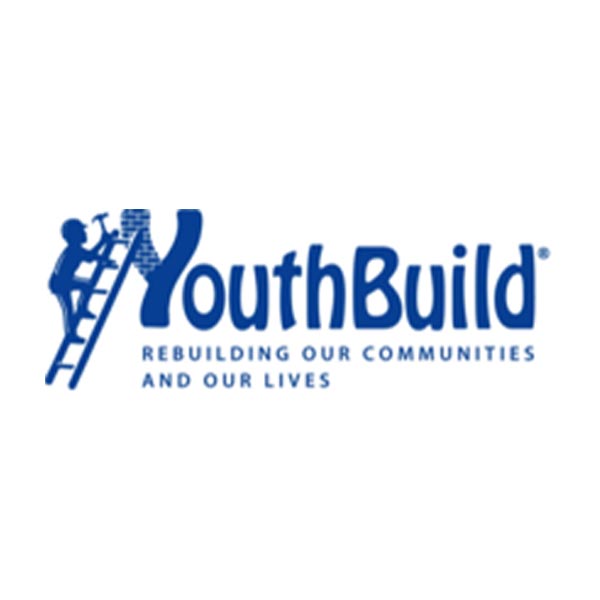 From Seattle to South Africa, YouthBuild programs fill an urgent need. Millions of young people around the world have energy, talent, and intelligence that are being wasted solely for lack of opportunity. There are at least 2.3 million low-income 16-24 year-olds in the United States who are not in education, employment, or training*. Globally, over 200 million youth are working poor and earning less than $2.00 a day. All are in urgent need of pathways to education, jobs, entrepreneurship, and other opportunities leading to productive livelihoods and community leadership. YouthBuild programs provide those pathways. All over the world they unleash the positive energy of low-income young people to rebuild their communities and their lives, breaking the cycle of poverty with a commitment to work, education, family, and community. At YouthBuild programs in the United States and across the globe, low-income young people learn construction skills through building affordable housing for homeless and low-income people in their neighborhoods and other community assets such as schools, playgrounds, and community centers. For unemployed young people who left high school without a diploma, YouthBuild is an opportunity to reclaim their educations, gain the skills they need for employment, and become leaders in their communities. This movement has been created by YouthBuild USA, Inc., a 501(c)3 non-profit organization that works in the United States as YouthBuild USA and in all other countries as YouthBuild International (YBI). YouthBuild USA is led by its president, Sangeeta Tyagi; and YouthBuild International by its president, Tim Cross. They are united within YouthBuild USA, Inc. led by its Founder and CEO, Dorothy Stoneman. YouthBuild USA has built a robust network of 260 urban and rural YouthBuild programs in 46 states. They are sponsored and managed by local nonprofits, community colleges, and public agencies. Their primary funding source is the US Department of Labor (DOL) through the authorized federal YouthBuild program administered by the Employment and Training Administration at DOL. YouthBuild USA provides training and technical assistance, leadership development, funding for innovative program enhancements, and advocacy for these programs. Through YouthBuild International (YBI), YouthBuild has been replicated by NGOs, government agencies, international development institutions, and global companies in 15 countries, where the model has been adapted for implementation in rural and urban settings, located in developing countries, emerging economies, and industrialized nations. YBI provides training, technical assistance and consultation to governments, bilateral and multilateral donor institutions, national and global companies, public and private sector employment systems, and NGOs who wish to adapt the YouthBuild model for implementation in their local context. YBI establishes MOU and licensing agreements with each country's implementing partner. Licensed YBI country partners retain the model's emphasis on building a caring community, and offering basic education. They provide market-relevant technical skills, preparation for self-employment and formal sector jobs, continuing technical and postsecondary education, community service, and leadership development, while adapting the model to respond to the needs and aspirations of local young people and their communities. Core Values and Essential Program Qualities YouthBuild's core values and essential program qualities reflect a unique philosophical heart and spirit that distinguish the model. Program components must be suffused with these values and qualities, and staff must be trained in their meaning. At YouthBuild programs, we speak unabashedly of love, respect, and responsibility; courage, integrity, and cooperation. It's these driving values that led the New York Times to call YouthBuild "a wellspring of human reclamation." We believe in the power of love coupled with opportunity.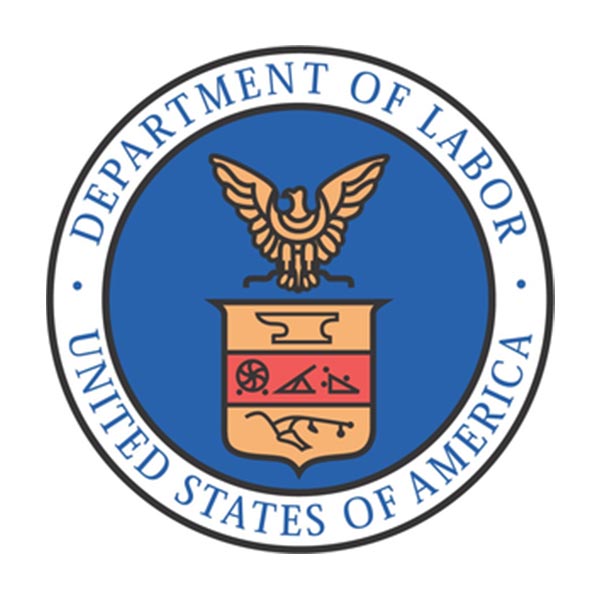 The US Department of Labor receives an annual appropriation from Congress for the federal YouthBuild program, which it operates effectively with close attention to quality, performance outcomes, and community need. The federal YouthBuild appropriation for FY15 is 79.7 million dollars. Each YouthBuild program in the United States is operated by an autonomous non-profit or public entity that secures its own funding – a mix of public and private support. The US Department of Labor is the primary public funding source. YouthBuild USA does not directly run any local programs nor does it participate in the selection of DOL YouthBuild grantees. Roughly half of the current funding for local YouthBuild programs in the United States comes from the US Department of Labor (DOL) under the federal YouthBuild program whichwas reauthorized within the Workforce Opportunities and investment Act passed in 2014. DOL grants funds directly to the local YouthBuild program through an annual competitive process that rewards performance and prioritizes low-income communities. There are two ways that a local non-profit or public entity can obtain the right to use the YouthBuild name. It can win a competitive YouthBuild grant directly from DOL; or it can be licensed by YouthBuild USA as a YouthBuild program through the YouthBuild USA Affiliated Network. All local non-profit and public entities are eligible to apply to DOL and/or to apply for affiliation with YouthBuild USA. The DOL requires all YouthBuild grantees to raise a minimum of 25% in matching non-federal funds. Individual program grants range from $700,000 to $1.1 million and cover two years of programming with nine months of follow up support for about 40 students. In 2015, DOL is funding the full program year for 143 YouthBuild programs including 4,800 young people across 31 states, the District of Columbia and the U.S. Virgin Islands. DOL's eligibility requirements for YouthBuild students focus on low-income young people who have left high school without a diploma, are exiting foster care, or have been adjudicated. There is a flexible 25% waiver in order not to exclude any applicant in need of the program's services. YouthBuild programs licensed by YouthBuild USA that do not win one of the limited competitive grants from the DOL must raise all their funds from other public and private sources. This is difficult, and some of them go dormant or close for lack of funds when they do not receive a DOL grant. DOL receives many more qualified applications than it can fund, and virtually all local programs receive many more youth applicants than they can accept. This high demand and high need creates an urgent mandate for expanded federal funding. YouthBuild was first authorized as a federal program in 1992 under Subtitle D of Title IV of the Cranston-Gonzalez national Affordable Housing Act and administered by the US Department of Housing and Urban Development. It was transferred at the initiative of the George W. Bush administration with unanimous consent of Congress to the US Department of Labor in 2006. On July 22, 2014, President Obama signed the Workforce Innovation and Opportunity Act (WIOA) within which the DOL YouthBuild program was reauthorized. This signifies a major vote of confidence in the YouthBuild model from both Republicans and Democrats in Congress, who passed this legislation with an overwhelming majority (95-3 in the Senate and 415-6 in the House of Representatives). Bi-partisan support over 22 years has led to a total of 1.4 billion dollars being distributed directly to hundreds of local communities for independent non-profit and public entities to produce excellent YouthBuild programs for over 130,000 young people who have produced over 28,000 units of affordable housing while working toward their own high school diploma or its equivalent and a variety of industry recognized credentials.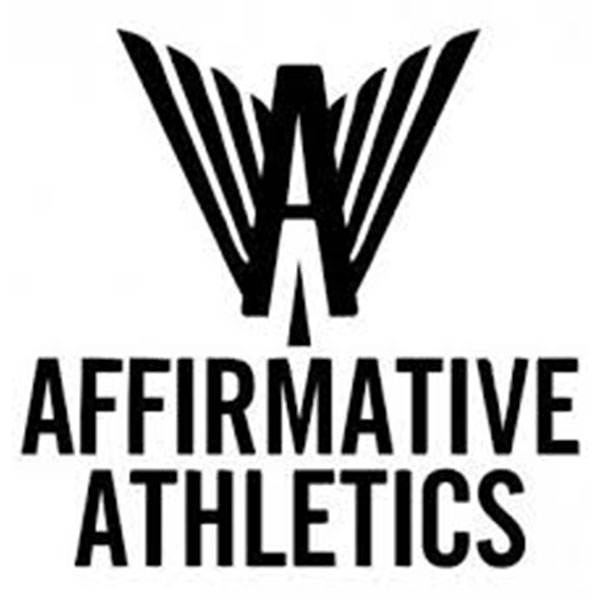 To affirm Los Angeles forgotten youth in probation and continuation education communities through writing and organized sports. Since 2005, Affirmative Athletics has worked within Los Angeles juvenile probation facilities, providing a positive outlet for incarcerated youth. Our program shows how writing and organized sports can inspire youth to plan, prepare, execute then assess team and individual performances while appreciating every step in their weekly journey. Our four leadership pillars of dignity, integrity, respect and honor while understanding accountability, teamwork and mindfulness is always emphasized throughout their entire three month process. Sports matters. Writing matters. Affirming our forgotten youth really matters.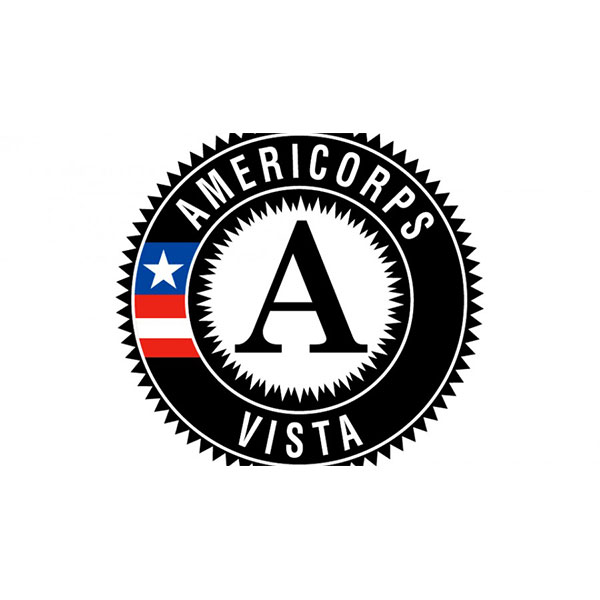 AmeriCorps programs do more than move communities forward; they serve their members by creating jobs and providing pathways to opportunity as they enter the workforce. AmeriCorps places thousands of people into intensive service positions where they learn valuable skills, earn money for education, and develop a strong sense of civic responsibility.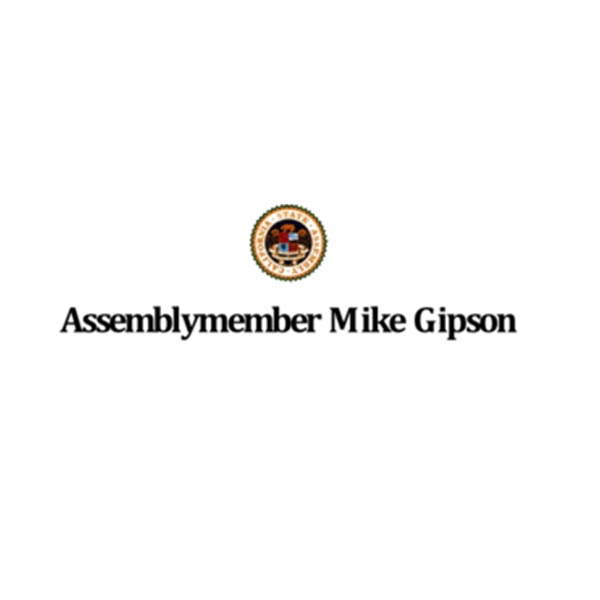 Assemblymember Mike Gipson
64th Assembly District that includes the communities of Carson, Compton, Gardena, Harbor Gateway, Lynwood, North Long Beach, Rancho Dominguez, South Los Angeles, Torrance, Watts/Willowbrook and Wilmington.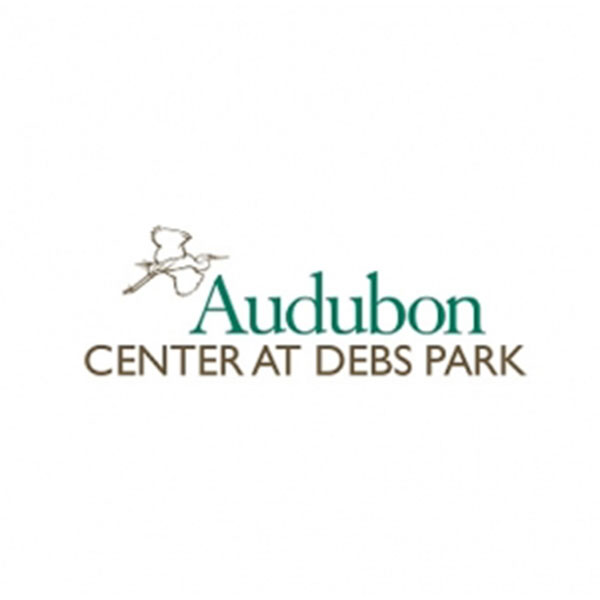 The Audubon Center at Debs Park opened in 2003 as an environmental education and conservation center, and first LEED platinum certified building in the country. Often described as a "hidden jewel", the Audubon Center at Debs Park seeks to engage with the local communities of northeast Los Angeles. The Center is located in the fourth largest park in the city of Los Angeles. More than half of the park is covered in walnut-oak woodland, grassland, and coastal sage scrub, a remnant of the native habitats that once rimmed the Los Angeles Basin. Over 140 species of birds have been recorded here. The Center's mission is to inspire people to experience, understand and care for the local natural world. The nature-based education and community programs at Debs Park are designed to engage children and their families in the outdoor world, and to give them a personal stake in its protection by making environmental issues relevant to their lives. The Center is operated by Audubon California, a state field program of National Audubon Society, and is a vital part of Audubon's national outreach initiative to engage Latino audiences. The Center, which is surrounded by predominately Latino neighborhoods, is a unique gathering place and dynamic focal point for outdoor recreation, environmental education and conservation action.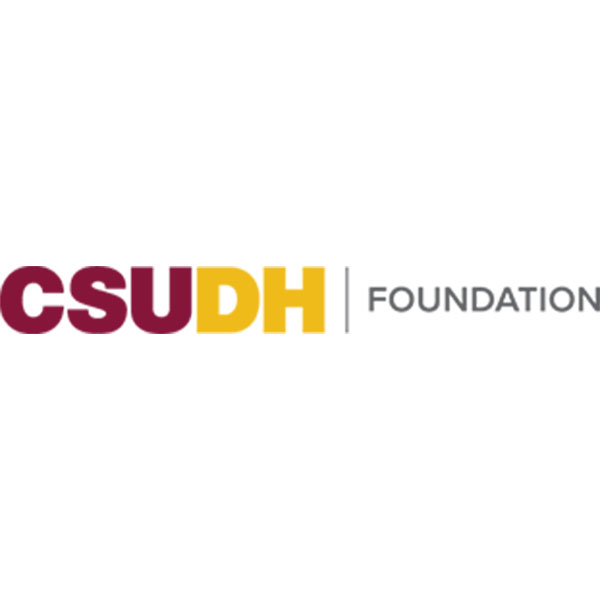 California State University Dominguez Hills Foundation
It is the vision of the Board of Directors of the Foundation to become a comprehensive financial resource and service provider for the University through the development of innovative programs and proven revenue-generating strategies. By becoming a critical and active link between the University and the local community, the Foundation will consistently support the University's ever-expanding educational mission and objectives. Values The Foundation will achieve its mission and vision by developing and implementing programs effectively, as well as by adhering to the following values and qualities: Demonstrate a strong commitment to customer service Have an on-going dedication to support University needs Maintain efficiency and quality Demonstrate a concern for the community and for bringing together the community and the University ("the Communiversity") Maintain open communication among University administration, staff, faculty, students and the community Think creatively about solutions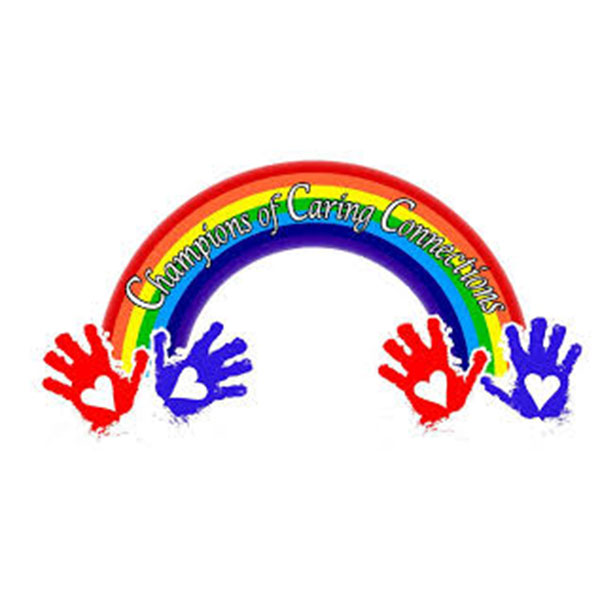 Champions of Caring Connection, Inc.
Champions of Caring Connection, Inc. (CCC) is a 501c3 charitable organization and has been operational since 2005. This organization meets the needs of homeless children and families, low income families and Transitional Age Youth with a collaborative service delivery design in the greater Compton area. Under the direction of Bettye Randle, retired/former Director of Health, Human, Homeless Education Youth Services for the Compton Unified School District. The leadership and commitment of the Executive Director and the Board of Directors is one of compassion and caring and is demonstrated by their visibility in the community to meet the needs of homeless, low income families and children.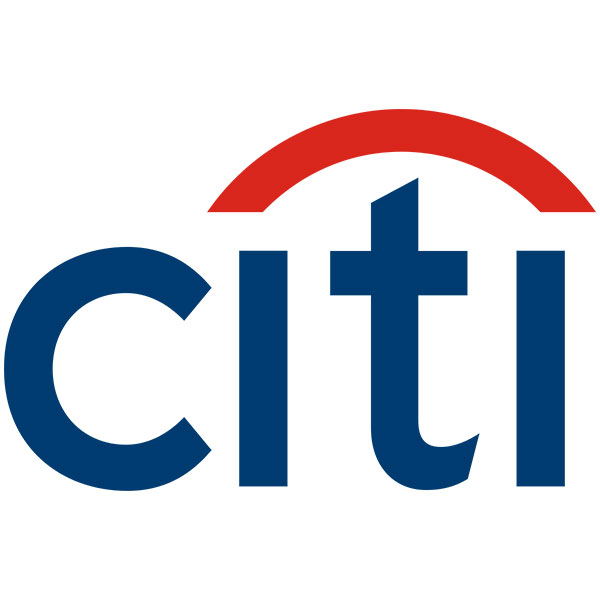 The Citi Foundation works to promote economic progress and improve the lives of people in low-income communities around the world. We invest in efforts that increase financial inclusion, catalyze job opportunities for youth, and reimagine approaches to building economically vibrant cities. The Citi Foundation's "More than Philanthropy" approach leverages the enormous expertise of Citi and its people to fulfill our mission and drive thought leadership and innovation.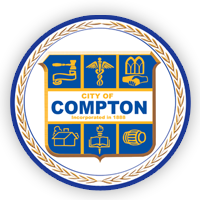 Compton greeted the 21st century as a multiracial, multicultural community of nearly 100,000 residents. The 2000 census recorded 56.8% of the population as Hispanic or Latino; 40.3 percent, Black or African American; 1.1%, Hawaiian or Other Pacific Islander, 0.7% Native American or Alaskan Native, and the balance Asian, White or other race. Compton's easy accessibility to and from five freeways and the affordability of its housing (median home price was $407,000 in December 2006) has drawn additional residents and sparked the interest of developers. In the first few years of the century, developers constructed over 100 new homes and built a new Rite Aide, Wells Fargo Bank, two Starbucks, and a number of retail/commercial centers. The burgeoning student population required the Compton Unified School District to construct William F. Jefferson Elementary School, the first new school in the district in 35 years. In February 2007, construction began on the Gateway Towne Center, a 51-acre mixed-use commercial/residential project on Alameda Boulevard that will include a Target, Staples, 24-Hour Fitness, Marshalls, Home Depot, and Chili's, among others. The center is expected to open in October 2007. Construction has also begun on 136 condominium units in a gated, mixed use complex on Tamarind Avenue.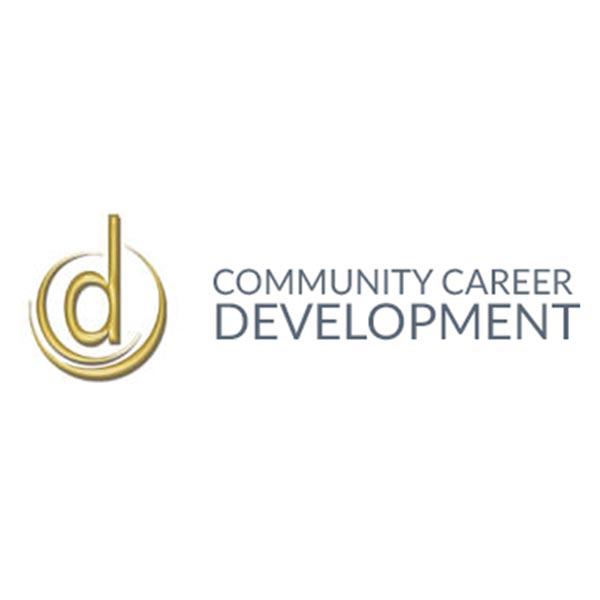 Community Care Development-AJCC
Community Career Development, Inc. (CCD), a 501(c)(3) nonprofit organization, has served the Los Angeles community since 1972. Committed to its motto, "Empowerment through Employment," CCD contracts with the City and County of Los Angeles Workforce Development Boards to operate the Wilshire Metro, Compton and South Los Angeles WorkSource Centers/America's Job Centers of California. Co-located with the State of California Employment Development Department, CCD provides free employment services to 20,000+ adult and 500+ youth job seekers each year, while ensuring that veterans and their program-eligible family members receive priority service. In addition to job seeker services, CCD provides business solutions and workforce development assistance to local employers. CCD, rated as a "Four Star" highest-performing agency by the City of Los Angeles Workforce Development Board, is a recipient of the Eureka Award from the California Council for Excellence. CCD is the Transportation & Logistics Intermediary for the County of Los Angeles Workforce Development Board and the Bioscience Intermediary for the City of Los Angeles.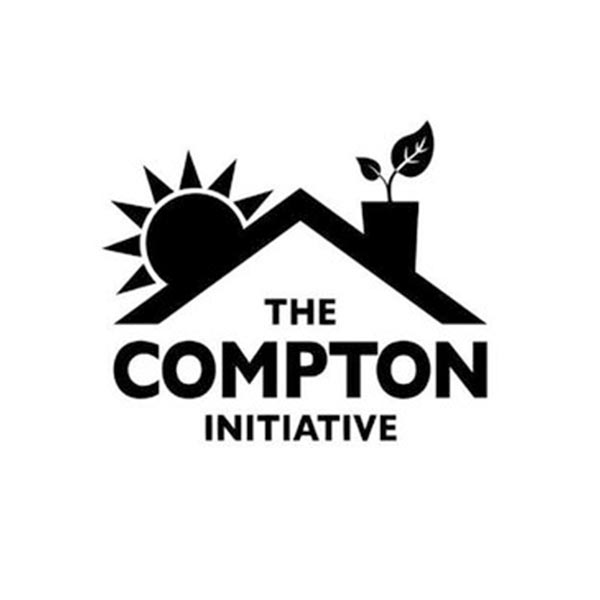 The Compton Initiative is a non-profit organization committed to bringing hope & restoration to the City of Compton. We organize quarterly beautification projects, to transform schools, homes, grow beautiful gardens and paint inspirational murals throughout the city. We are dedicated to restoring Compton block by block increasing volunteerism, ownership and potential. Learn more at www.justdogood.org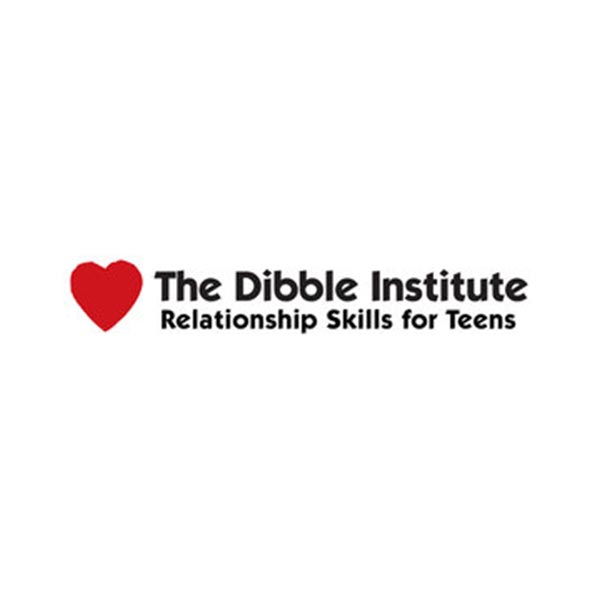 The Dibble Institute
Relationship Skills for Teens
The non-profit Dibble Institute promotes relationships training for youth especially in the context of dating and romantic connections. Our goal is help young people build a foundation for healthy romantic relationships now, and for lasting, positive family environments in the future. Dibble materials teach teens and young adults how to be successful in friendships, dating, and love. Themes include: Dealing with emotions What makes a healthy relationship Recognizing dangerous relationships Effective communication Conflict management Low-risk dating strategies The social and emotional sides of sex The Dibble Institute (click here to read more)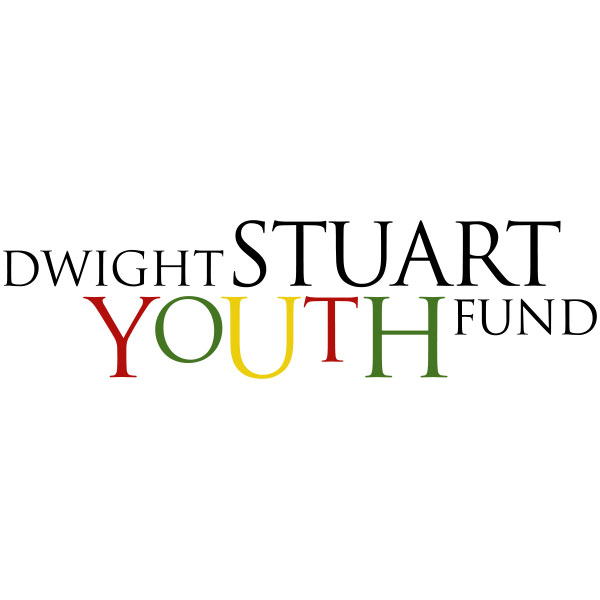 The mission of the Dwight Stuart Youth Fund (DSYF) is to support organizations in Los Angeles County that provide direct services and experiences to underserved children and youth so they may gain values, skills, and confidence to achieve their potential.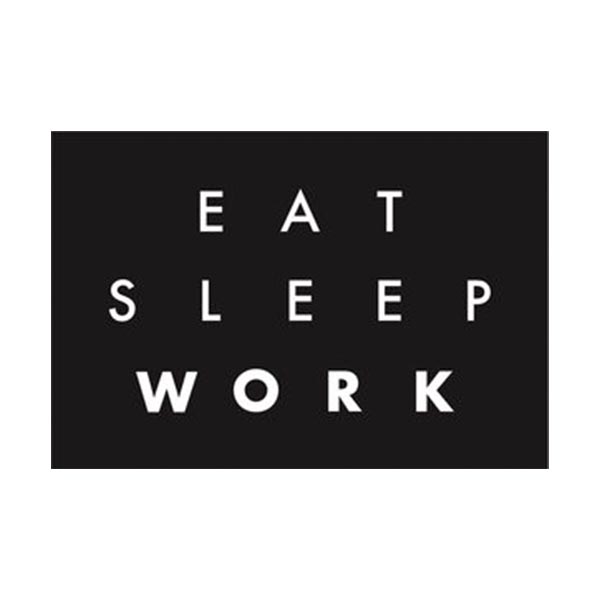 Eat.Sleep.Work. is a brand and digital design agency headquartered in El Segundo California. Founded in 2005, ESW is a collaborative of graphic designers. coders and content strategists whose mission is to create awesome brand experiences.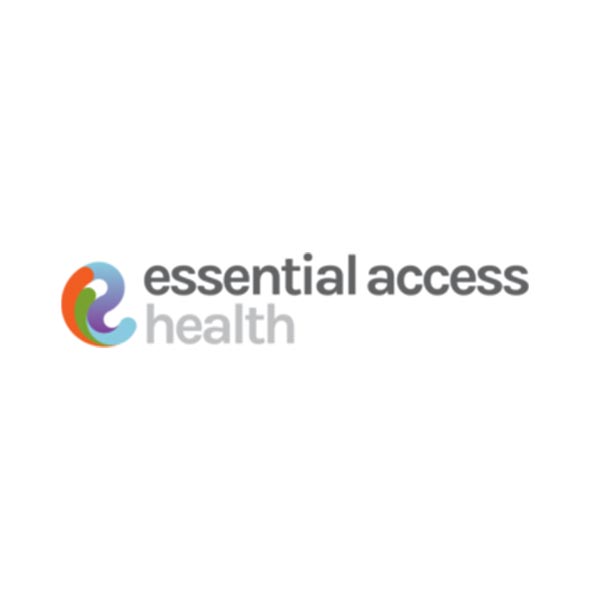 Essential Access Health champions and promotes quality sexual + reproductive health care for all. Essential Access Health helps teens make healthy and informed decisions about their sexual and reproductive health through a variety of teen outreach programs designed to meet them where they are - online and on their phones - with medically accurate and teen-friendly information. Essential Access Health also promotes family communication by providing parents with the tools they need to talk about sexual and reproductive health with their teens. Learn more at essentialaccess.org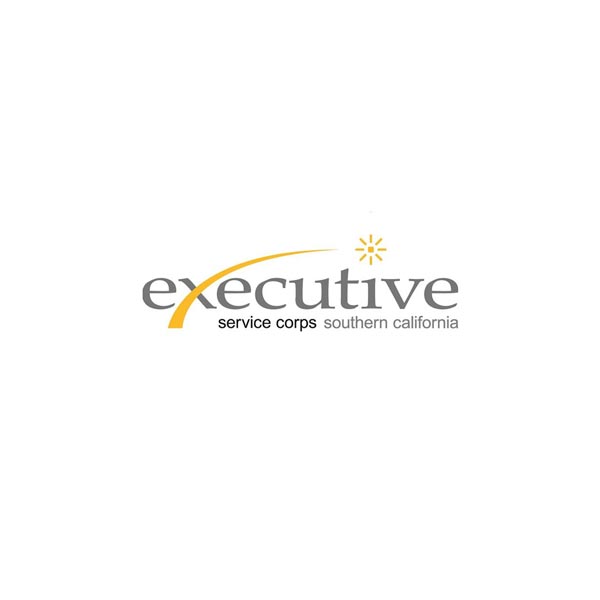 Executive Service Corps Southern California (ESC)
Mission: To empower nonprofits to achieve their missions through affordable coaching and consulting by trained executive-level volunteers. Vision: Successful nonprofits making our community an extraordinary place in which all can thrive Approach: ESC provides high quality, affordable coaching and consulting services for nonprofits throughout Southern California. Our team of executive-level consultants volunteer their knowledge and experience to support our nonprofit clients as they face their most pressing challenges – and impact the lives of those who depend on their services every day. ESC's consultants come from diverse backgrounds with senior management experience in business, nonprofit organizations, academia and government, and receive extensive training from ESC. They are passionate about what they do, providing a consistently high level of service and devoting the necessary time to each client's needs in order to ensure lasting results. ESC trains and supports our volunteers in a client-centered approach based on a coaching model that employs active listening, facilitation, patience and guidance — with a deep commitment to client confidentiality At ESC, we are committed to our clients' success, staying involved from planning through implementation and impact.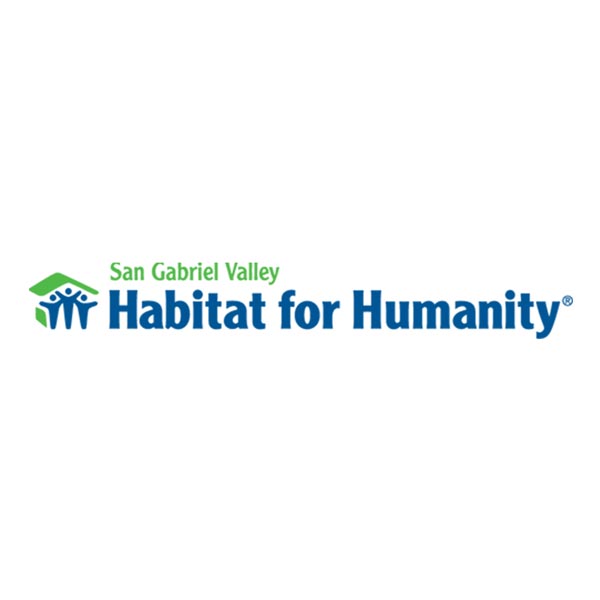 Habitat for Humanity San Gabriel Valley
Southern California's San Gabriel Valley Habitat for Humanity (SGVHFH) transforms lives and communities by bringing people together to build, renovate, and repair affordable homes for families in need across the 400 square miles of Los Angeles County's San Gabriel Valley. Since our inception in 1990, as an independent affiliate of Habitat for Humanity International, we've brought people together to build homes, communities, and hope – driven by a shared vision of a world where everyone has a decent place to live! There is a severe and growing affordable housing crisis in Southern California. With more than 58% percent of San Gabriel Valley residents paying more than they can afford in housing costs, we know that we must do more. Over the next two years, we are committed to doubling the number of families our organization has served from 94 families, 428 low-income individuals, to 200 families, approximately 800 low-income men, women, and children. Through financial support, volunteering or adding a voice to support affordable housing, everyone can help families achieve the strength, stability, and self-reliance they need to build better lives for themselves. SGV Habitat has been recognized with Charity Navigator's 4-star rating for excellence in sound fiscal management and commitment to accountability and transparency for eleven consecutive years (2008-2018), placing SGV Habitat in the top 1% of all nonprofit organizations evaluated by Charity Navigator. In 2016, SGV Habitat earned 100%, a perfect score, which it still holds today!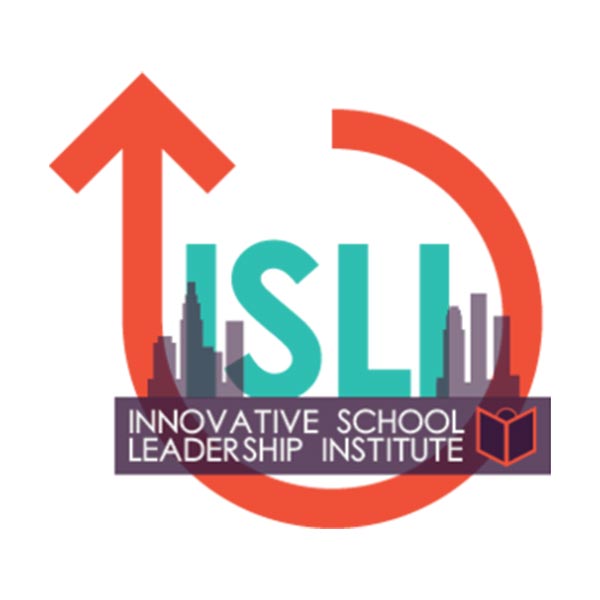 Innovative School Leadership Initiative
ISLI is a five-year federal grant that California State University, Dominguez Hills received to help turn around 30 developing high schools in Los Angeles County. Finally, 2017-18 the grant will be completed after a year of working with each schools teacher's leaders. Selected schools will complete a comprehensive needs assessment with a profile that will determine the major needs at the site. Professional development and support will be customized for each site. Grant progress will be measured using the same evaluation instruments that LAUSD is currently piloting and planning to use for both principals and teachers. (The Teacher Growth and Development Cycle and the School Leadership Framework). The grant will provide extensive resources and support in the following areas: Data collection and data analysis Instructional Leadership Explicit and Direct Instruction Classroom Management and Supervision Managing Conflict – Developing Groups Communicative Intelligence Master Schedule Design Special Education Adaptive Schools and Adaptive Leadership Design Thinking Additional components customized for each site. Each school will be provided a coach that will work collaboratively with all providers and school leadership.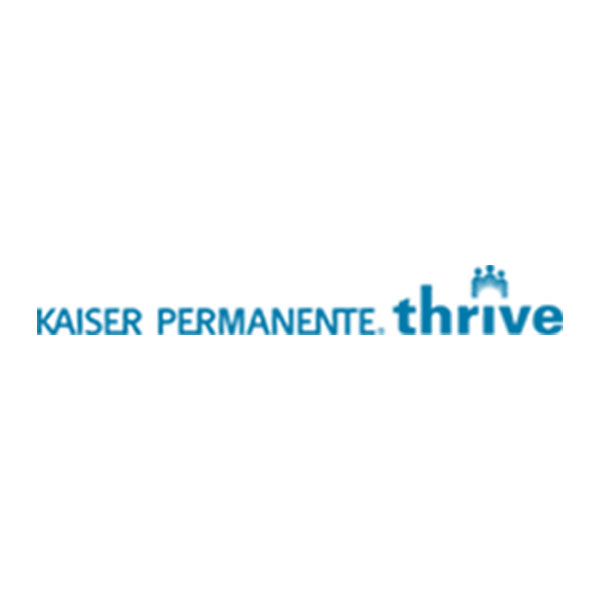 Kaiser Permanente Downey Medical Center
Kaiser Permanente is dedicated to improving the health of people living and working in the Downey area. Beyond contributing to strengthening the health care safety net through provision of emergency medical care, charity care, Medi-Cal and Healthy Families services, and Kaiser Permanente charitable coverage programs, we provide qualified nonprofit organizations with grant funding in order to improve the health and well being of the communities we serve.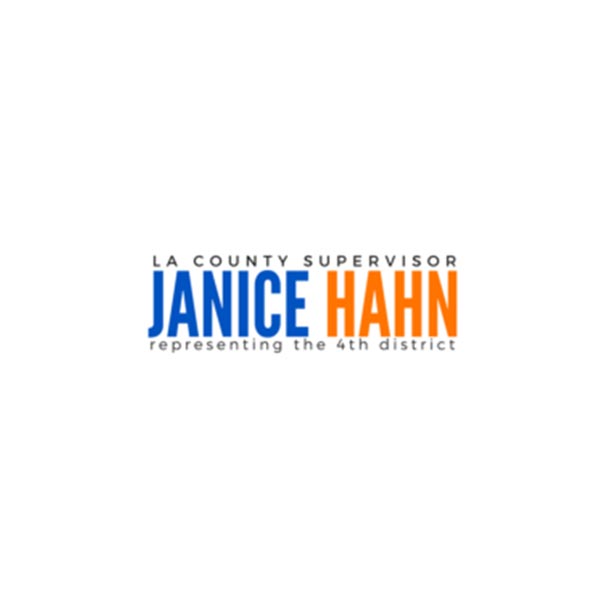 LA County Supervisor Janice Hahn
Janice Hahn was elected to the Los Angeles County Board of Supervisors in November 2016. She represents the 4th district which stretches from Marina del Rey through the beach cities, the Palos Verdes Peninsula, the Harbor Area, Long Beach, through the Gateway Cities and east to Diamond Bar. In her short time on the Board, Supervisor Hahn has already established herself as a leader in the struggle to end the current homelessness crisis, a champion for communities plagued by pollution and health problems, and a dynamic new voice on the Metro Board of Directors. Supervisor Janice Hahn inherited a passion for public service from her late father, Supervisor Kenneth Hahn, who held public office in Los Angeles County for fifty years and who left behind an incredible legacy of service. Before being elected to the Board of Supervisors, Janice Hahn served for ten years on the Los Angeles City Council and for five and a half years in Congress. While in Washington, she served on the House Homeland Security Committee, Committee on Small Business, and the Committee on Transportation and Infrastructure. She earned nationwide recognition for founding the PORTS Caucus and recruited over 100 of her fellow House colleagues to advocate for ports issues and infrastructure. She has been a leader on efforts to rebuild our national freight infrastructure system, level the playing field for small business owners, and reducing gang violence in our communities. During her time in Congress, Hahn had a reputation for working to find common ground across the political aisle on behalf of the American people.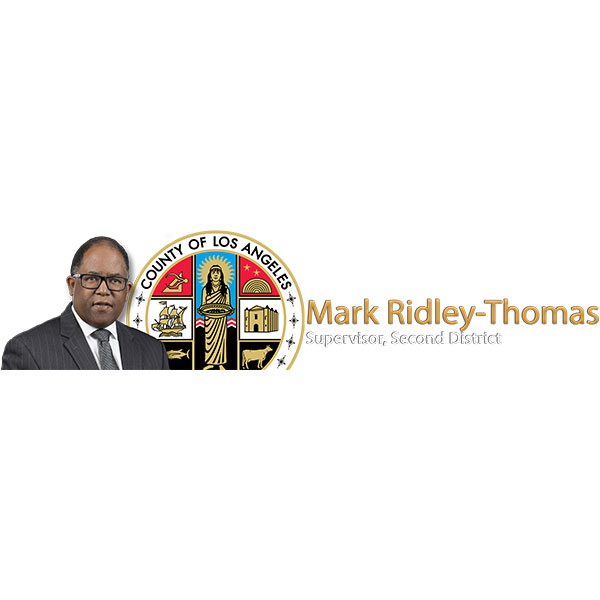 LA County Supervisor Mark Ridley-Thomas
Since he was overwhelmingly elected in 2008, and reelected in 2012 and 2016 to the Los Angeles County Board of Supervisors, Mark Ridley-Thomas has distinguished himself as an effective leader for more than two million Second District residents. He is a board member of the Los Angeles County Metropolitan Transportation Authority, the Los Angeles Memorial Coliseum Commission and LA Care, the nation's largest publicly operated health plan. Prior to his election to the Board of Supervisors, Supervisor Ridley-Thomas served the 26th District in the California State Senate, where he chaired the Senate's Committee on Business, Professions and Economic Development. While in the Senate, he served as Chair of the California Legislative Black Caucus in 2008 and led the Caucus in unprecedented levels of cooperation and collaboration with counterparts in the Latino and Asian-Pacific Islander Legislative Caucuses. Mark Ridley-Thomas was first elected to public office in 1991 and served with distinction on the Los Angeles City Council for nearly a dozen years, departing as Council President pro Tempore. He later served two terms in the California State Assembly, where he chaired the Jobs, Economic Development, and Economy Committee and served the Assembly Democratic Caucus. His legislative work addressed a broad range of issues with implications for economic and workforce development, health care, public safety, education, budget accountability, consumer protection and civic participation. He is widely regarded as the foremost advocate of neighborhood participation in government decision-making by virtue of his founding of the Empowerment Congress, arguably the region's most successful 26-year initiative in neighborhood-based civic engagement. Ridley-Thomas' political career was preceded by a decade of service as the executive director of the Southern Christian Leadership Conference of Greater Los Angeles (1981-1991). The Supervisor graduated from Manual Arts High School (Class of 1972) and then earned BA and MA degrees along with secondary and adult education credentials from Immaculate Heart College. Supervisor Ridley-Thomas went on to receive his Ph.D. in Social Ethics from the University of Southern California focusing on Social Criticism and Social Change. He is married to Avis Ridley-Thomas, Co-Founder and Director of the Institute for Non-Violence in Los Angeles. They are the proud parents of Sinclair and Sebastian, both Morehouse Men. Sinclair earned an MBA degree at USC's Marshall School of Business, works in the investment banking industry, and resides in San Francisco with his wife Shaunicie, an attorney, and 1-year old son Duke Flynn. Sebastian formerly represented California's Fifty-forth Assembly District (12/05/13-12/31/17). He will now turn his attention to political empowerment, millennial civic engagement, and training a new generation of leaders throughout the state of California as Chief Strategist for the African American Voter Registration, Education, and Participation Project beginning in March of this year.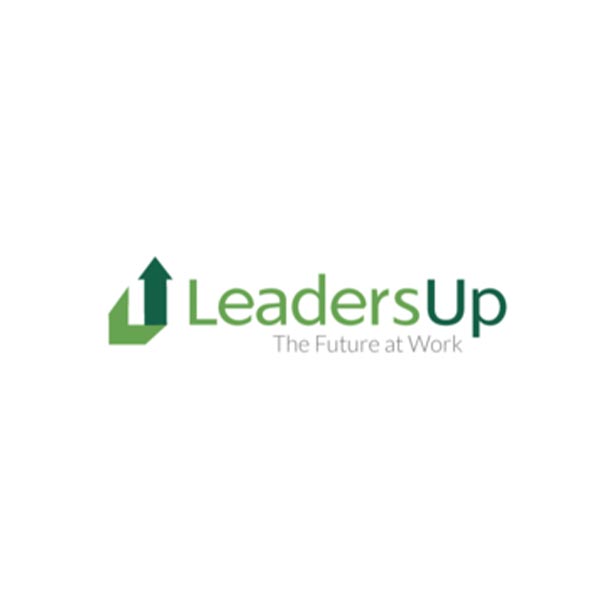 LeadersUp is a 501(c)(3) organization with the mission of bridging the divide between the untapped potential of young people and the business challenge of finding and keeping the best talent. LeadersUp believes strategic investments in human capital is the key to creating an economically inclusive society. LeadersUp is a full service talent recruitment and development organization specializing in the retail, manufacturing and TDL industries, who partners with mid to large sized companies to provide a sustainable pipeline of highly motivated talent that's customized to meet specific business needs. LeadersUp strives to engage businesses to connect opportunity youth to pathways that lead to middle-skilled careers, amplify business leadership that creates community impact, and develop and share innovative evidence-based practices that work. LeadersUp long-term strategic plan is to gain commitments from 100 companies to connect 5,000 young adults to career pathways across 10 U.S. markets by September 2017. Currently, LeadersUp is headquartered in Seattle, Washington and has major market presence in both Los Angeles, California and Chicago, Illinois.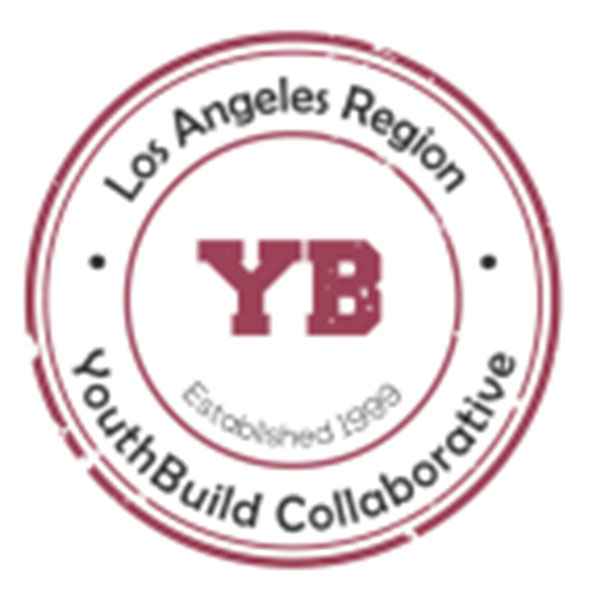 Los Angeles Region YouthBuild Collaborative
The LARYBC (Los Angeles Region YouthBuild Collaborative) is a network of Youthbuild programs in Southern California that are committed to unleashing the intelligence and positive energy of low-income youth to rebuild their communities and their lives. Our mission is to strengthen and support the development and resourcing of YouthBuild programs in the furtherance of the YouthBuild movement to benefit our under-resourced communities.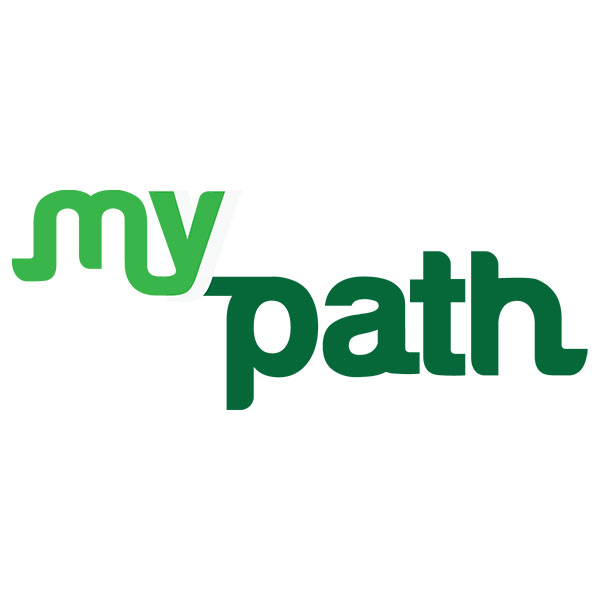 Our vision is to transform the first paychecks of low-income working youth into economic mobility pathways. We design, test & scale models that support cities, youth employment programs and financial institutions to build economic pathways for youth.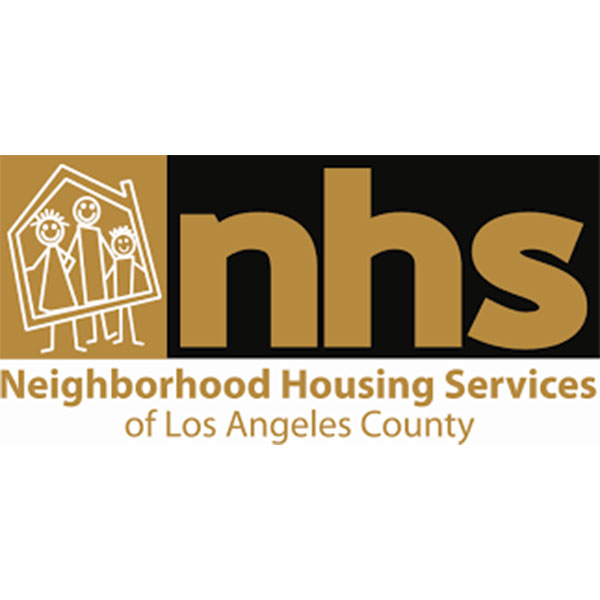 Neighborhood Housing Services of Los Angeles County
Mission Neighborhood Housing Services of Los Angeles County (NHS) serves as a catalyst for local residents, business and government representatives to work together to build stronger neighborhoods, improve the quality of life for low to moderate income families of modest means and to revitalize communities into neighborhoods of choice. NHS strengthens communities through the development and maintenance of quality affordable housing, creation and preservation of affordable homeownership opportunities, support of local leaders, providing financial education and increasing the financial independence of families and people in need. Our History Incorporated in 1984, Neighborhood Housing Services of Los Angeles County (NHS) has catapulted from a small local housing agency to the largest, non-profit affordable homeownership provider in Southern California. NHS is part of the NeighborWorks® America national network. Today, NHS provides work for over 45 employees serving clients throughout Los Angeles County. Fueled by passion and determination, the staff and volunteers are committed to revitalizing communities, building stronger neighborhoods and helping families of modest means actualize their dream of homeownership. Since 1984, NHS has developed and rehabilitated over 21,260 housing and commercial units, placed 4.4 million families on the road to homeownership, created 225 block clubs, employed over 232 neighborhood youth, and invested more than $5.35 billion back into some of Los Angeles County's toughest neighborhoods. We touch the lives of more than one million households as a member of NeighborWorks America and as an affiliate Community Development Financial Institution dedicated to revitalizing LMI neighborhoods destabilized by blight and economic divestiture. NHS serves all low-to-moderate income census tracts throughout Los Angeles County through our education and counseling work.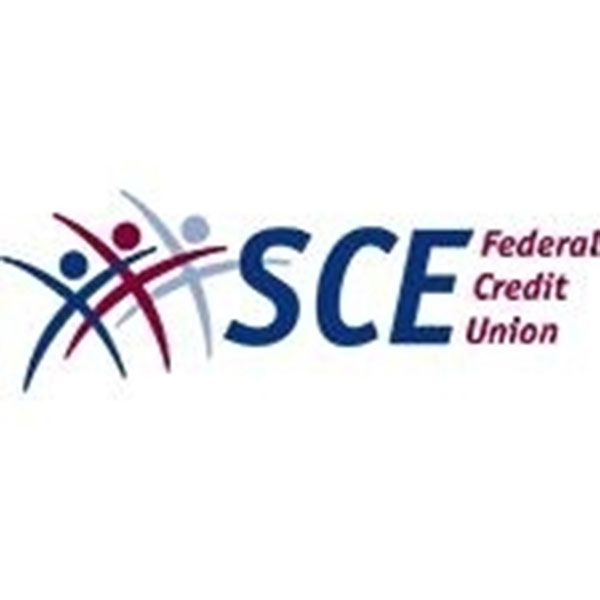 Southern California Edison Federal Credit Union
SCE FCU is a "not for profit, but for service" cooperative financial institution founded in 1952. We offer a full range of financial services to our members, from basic savings and checking accounts to mortgage loans and complex investment planning. Our members are our owners and each member has one vote and equal ownership in the Credit Union. There are no shareholders controlling the Credit Union, which allows us to concentrate on our most important assets – our members. By reinvesting profits back into our member/owners, we're able to have fewer fees and better rates. Our promise is to treat you with respect, to be accurate and secure with your information, and to make it easy for you to do business with us. We're proud to be part of America's credit union movement, where people really are worth more than money.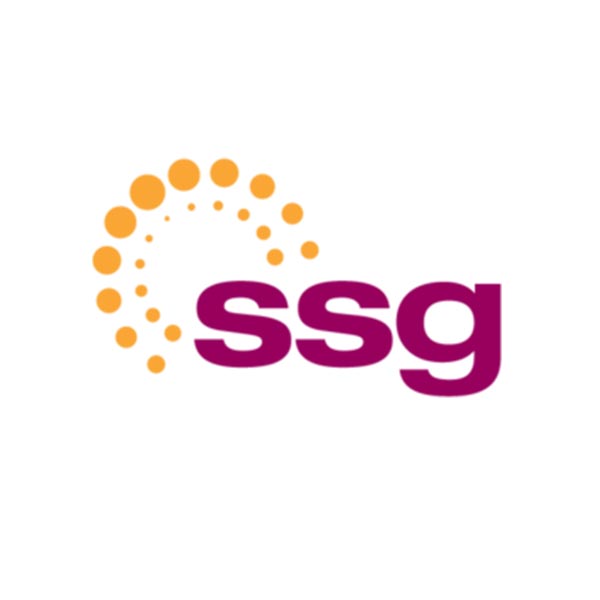 Special Service for Groups
Special Service for Groups, incorporated in 1952, is a nonprofit health and human service organization dedicated to building and sustaining community-based programs that address the needs of vulnerable communities. SSG operates more than 20 divisions and programs across Southern California and in San Francisco that provide linguistically and culturally competent services to address the social, health, behavioral health and economic needs of our richly diverse multi-ethnic communities.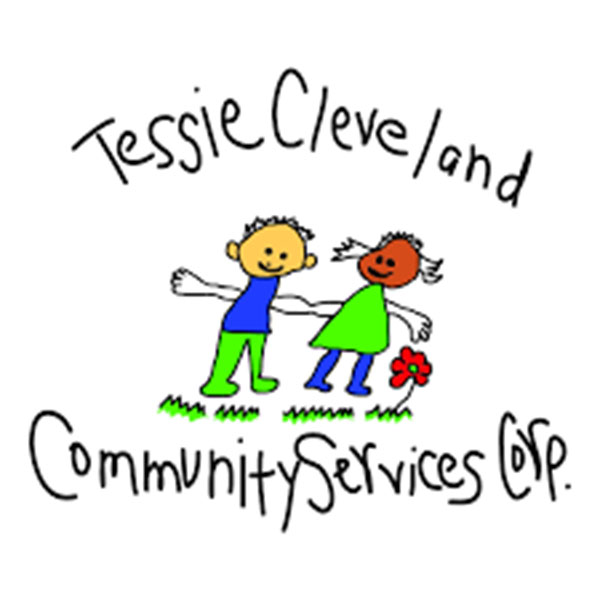 Tessie Cleveland Community Services Corp
Tessie Cleveland Community Services Corp mission: To provide stellar social services that are innovative, goal-oriented, measurable and which enhance the quality of life to promote self-determination for individuals served.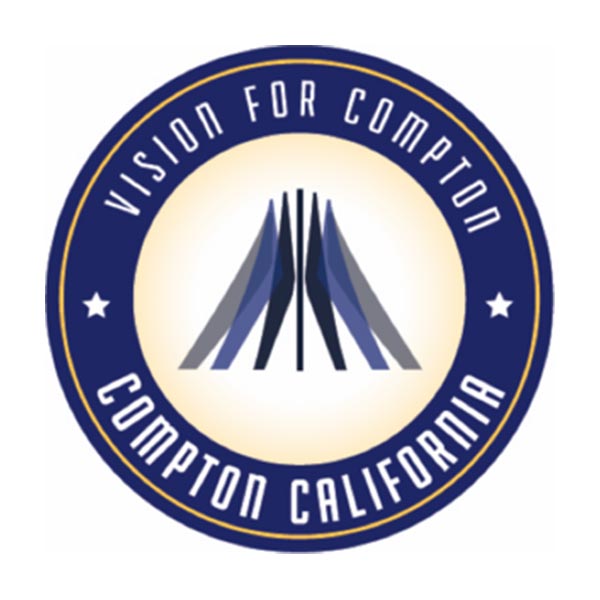 Maintain accurate and comprehensive records for the City departments and facilitate the retrieval of public information in compliance with federal, state, and municipal laws.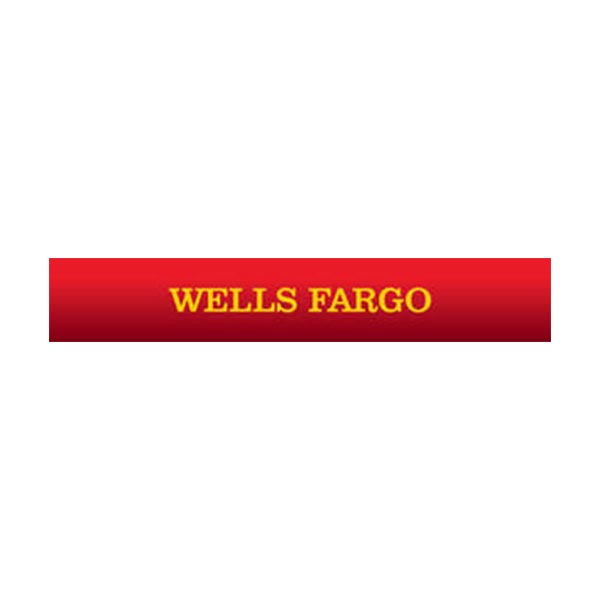 Wells Fargo
Connecting with communities and stakeholders
We understand the important role we play in the success of our communities and key stakeholders. The U.S. has gone through stressful times recently. On some days there seem to be more forces driving us apart than pulling us together. Wells Fargo stands for something else. We're here to serve all of our customers, to help them succeed financially, to invest in our communities, and to help our economy grow stronger. The economic recovery is uneven, and many people continue to struggle. We hear from them every day in our local offices, on our phone lines, and over the internet. We also hear with increasing frequency from citizen groups, elected officials, and regulators wanting us to assume increased responsibility for solving broad-based economic challenges. Now is not the time to retreat but to reach out and connect with our stakeholders and communities, to listen and understand, to do what's right, to admit mistakes and learn from them, and to tell the Wells Fargo story to as many people as we can. Our donations to nonprofits are at record levels. Our team member volunteer hours are at all-time highs. Our relationships with human rights, advocacy, social services, and environmental organizations are stronger than ever. We're serving more customers, with higher levels of customer satisfaction, than at any time in our company's history. And our financial performance has been recognized by individual and institutional investors alike, who through their investments have made Wells Fargo one of the most valuable banks in the U.S. and the world.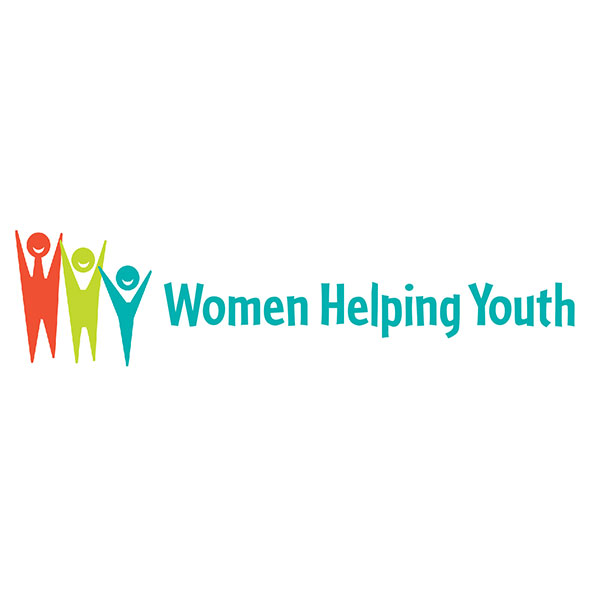 WOMEN HELPING YOUTH is a women's giving circle committed to improving the physical, mental, and emotional well-being of children and young adults in need in the Greater Los Angeles area. OUR GOAL is to combine individual donations of $1,000 to create a larger pool of funds with which to make a difference in the lives of youth. BY ACTING TOGETHER, we will make a greater impact than we can by acting alone